All events with Bhante Sujato in Europe
29th December 2019–8th January 2020 in Huy, Belgium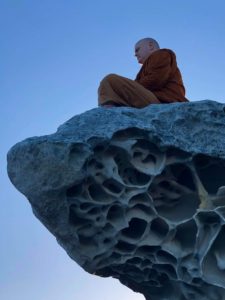 Ancient words, present choices, future visions
Buddhists like to talk about living in the moment. But the reality is that we inherit a vast tradition including ancient scriptures from the Buddha himself. A meaningful response to Buddhist ideas takes into account the heritage of the past in making choices for the future. And just as the people in the past—the creators of our tradition starting with the Buddha—made choices that still affect us today, the choices we make now will determine the future of others who live on this planet after us.

Is it possible that, learning from the wisdom of the Buddhist heritage, we can live our life today in a way that makes sense of the looming threats of the future?

Bhante Sujato, 2019
In meditation retreats, you let go of the complex world outside in order to reach a powerful peace within. Meditation is the path to a pure and empowered mind, the experience of which, released from the world, can be incredibly blissful and spiritually rewarding. Depending on your level of practice, as well as your life conditions, there may be some hard work, especially in the beginning. You'll learn that effort alone is not sufficient. Effort needs to be skillful. In particular, patience and kindness towards oneself is required, and this can only be achieved through regular practice over time.
This retreat is designed to develop additional practical techniques and uncover deeper insights, building on your existing practice. Experience is not necessary but prior practice is still highly recommended. You can expect a strong focus on sitting and walking meditation for many hours a day, over the entire retreat, only interrupted by 3-4 hours of daily teaching, personal interviews and (vegetarian) meals. The bulk of your retreat time will be spent in solitude and silence, focusing on your inner states. We do not permit meditation methods that involve audible sounds and/or vigorous body movement as they disturb others. All participants must keep the meditation conditions advised by the Buddha and outlined below.
During the retreat, each participant should have two personal interviews with Bhante Sujato to discuss their spiritual progress.
The retreat will be held in English with translation according to needs.
Please click here for more information about Bhante Sujato.
Eight Precepts
This is an eight-precept retreat. All who attend are asked to undertake the following precepts for the duration of the retreat:
1. To abstain from killing living beings
2. To abstain from taking what is not given
3. To abstain from all sexual activity
4. To abstain from dishonest speech
5. To abstain from intoxicants
6. To abstain from taking food after mid-day
7. To abstain from singing, dancing, listening to music and from bodily adornments
8. To abstain from sleeping on luxurious beds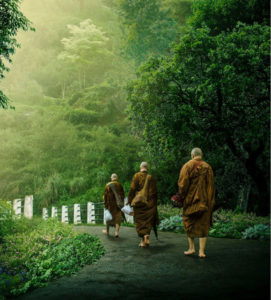 Noble Silence
This is a "Noble Silence" retreat. This means that all participants are kindly asked to observe Noble Silence from the beginning of the retreat until the morning of the last full day. This applies as well for the public areas as for the rooms.
Noble Silence means no talking or non-verbal communication of any kind, except of course in emergencies, interviews or discussion times with the Teacher. Noble Silence applies not only to speech but also to any signals and written notes etc. as well as to external contact by telephone or internet.
The purpose of Noble Silence is to allow the mind to let go of outer distractions and to focus as much as possible on the inner world. In this regard it is also useful to minimize eye contact with other retreatants. Practicing restraint of the senses in this way provides an essential foundation for the powerful inner work which a meditation retreat facilitates.
This Noble Silence will give the participants the maximum benefit from the meditation they learn and minimizes the disturbance to others. Therefore, please do not play musical instruments, radios, mp3 players, etc.
Program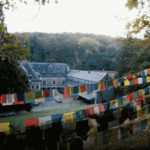 (All sessions are optional.)
Sunday 29th Dec
17:00 – Arrival and registration
18:00 – Evening meal
20:00 – Welcome, organization, introduction into the retreat, meditation
21:30 – Meditation (optional)
30th Dec–7th Jan
6:00 – Chanting in the meditation hall
6:10 – Sitting / walking meditation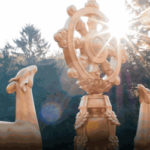 7:00 – Breakfast and work-period
9:00 – Meditation teachings and Q&A
10:00 – Sitting / walking meditation
11:00 – Lunch
13.30 – Sitting / walking meditation
15:00 – Interviews
17:00 – Afternoon tea and "allowables"
18:00 – Dhamma talk with Bhante Sujato
20:00 – Sitting meditation (optional)
Wednesday 8th Jan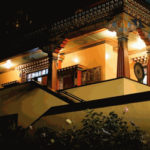 6:00 – Chanting in the meditation hall
6:10 – Sitting / walking meditation
7:00 – Breakfast and work-period
(Noble silence ends after breakfast)
9:00 – Meditation teachings and Q&A
10:00 – Sitting / walking meditation
11:00 – Lunch
12:00 – Finish and cleanup
Costs
This retreat, including accommodation, food, and contribution for the Teacher, is organized on the basis of donation. All expenses for your accommodation, meals, etc. are paid for you with the kind donations of previous participants and other donors, who wish to give others the opportunity to experience the Dhamma. All work is done on a voluntary basis only; nobody receives any remuneration.
It is Bhante Sujato's wish that any surplus of donations will go half to SuttaCentral and half to Tilorien Monastery.
The table below lists the costs for the basic accommodation, meals, and expenses, depending on the type of accommodation you choose, and this does not include donations for the teachings by Bhante Sujato. These costs also cover afternoon snacks and drinks, rental of the hall and kitchen facilities, travel expenses and accommodation for Bhante Sujato, etc. Every participant may contribute at their discretion and according to their means, so you can also contribute to spreading the Dhamma further.
| | |
| --- | --- |
| Single room en suite | 750 € |
| Single room with shared bathroom | 610 € |
| Double room en suite, per person | 580 € |
| Kitchenhelper** | 150 € |
| Double room with shared bathroom, per person | 510 € |
| Shared room (4–8 people), per person | 400 € |
We ask a 100 € registration fee when booking, 50 € of which are non-refundable in case of cancellation. If you have difficulties paying 100 € registration fee, please contact us for our support fund.
In order for Samita to organize retreats on donation basis, we need to have a reasonable cash flow so that we can pay for venues up front. If you consider making a small donation before the retreat to help us meet our obligations, this would be much appreciated. You can do so via our bank account, and please mention your name and "Sujato retreat" as a reference. You can also use the PayPal "donate" button.
Support fund
If you wish to support other participants who have difficulties to afford the registration fee you can make a donation mentioning "support fund Sujato retreat" in the reference line.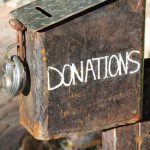 Account: Samita ASBL
Engreux 49G, 6663 Mabompré (Houffalize), Belgium
BIC: TRIOBEBB
IBAN: BE24 5230 8072 9438
Every donation helps us spread the Dhamma!
Registration
Click here to go to the registration.
Venue
The retreat takes place in the Tibetan center Yeunten Ling, Promenade Saint-Jean L'agneau 4 , 4500 Huy, Belgium (in between Liège and Namur).
It is an ancient castle the origins of which go back to the 7th century. The first person to be installed in the place was Jean de Hermalle (or 'de Tihange') who was later referred to as 'Saint-Jean l'Agneau' ('Saint John the lamb'), because of his placid character. It is said that even the frogs stopped croaking in order not to disturb his meditation!
The center has received the Dalaï Lama several times.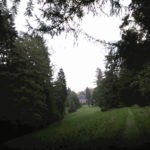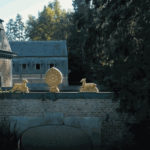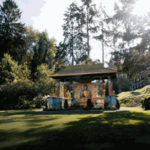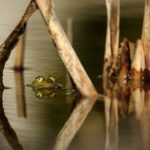 The meditation center offers simple accommodation in various categories of bedrooms as listed above.
Please bring: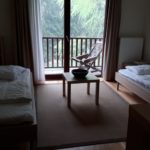 Bed-linen or sleeping bag (can also be rented from the house for 9 €) and towels. A duvet and blankets are provided.
Only biodegradable toiletries.
Flashlight and umbrella.
Route
YEUNTEN LING
Promenade Saint-Jean L'agneau 4
4500 Huy, Belgique
+32 (0)85 27 11 88
yeunten.ling@tibinst.org
Google Maps
You can find more information on how to get there on their website (scroll far down!).
Please contact us for any questions you might have.