You are very warmly invited to join Venerable Dr. Pannavati Bhikkhuni at the Tilorien iSangha (http://tilorien.org/en/isangha/) on Friday 19 June at 7pm CEST  (see here for other time zones) for a Dhamma Talk, meditation and Q&A.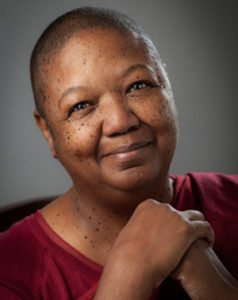 Venerable Pannavati will speak about the Buddhist perspective on the Black Lives Matter Protests that we have seen on 3 continents in the last weeks.
Thousands of people gathered in cities and towns in the last weeks to protest police brutality and racial injustice. In response to the ongoing unrest, Buddhist teachers and sanghas have issued statements online condemning the violence and calling on sangha members to reevaluate their relationship to racism. It is our privilege that Ven. Pannavati, a very experienced Buddhist monastic, teacher and activist, has agreed to give a talk at our iSangha about this important topic.
Venerable Dr. Pannavati is the Co-founder and Co-spiritual Director of HeartWood Refuge in North Carolina, USA.
Ensuring the community's sustainability, longevity and continuity of vision and mission. She is also President of Treasure Human Life Foundation. Ordained in the Theravada, Chan, and Mahayana traditions with Vajrayana empowerments and transmission from Roshi Bernie Glassman of Zen Peacemakers, Pannavati was formerly a Christian pastor, and co-founder and co-Abbot of Embracing-Simplicity Hermitage and meditation center.
An international teacher who advocates on behalf of disempowered women and youth globally, and insists on equality and respect in Buddhist life for both female monastics and lay sangha — she is both contemplatie and empowered for compassionate service. She was a 2008 recipient of the Outstanding Buddhist Women's Award and currently serves as Vice President of the US Chapter of the Global Buddhist Association. Although Ven. Pannavati travels extensively, she offers Dharma Talks and Meditation at HW on a regular basis.
If you want to donate to help Venerable Pannavati with her work, please see https://www.heartwoodrefuge.org/donate/ for more information.