We are very happy to announce that Gregory Kramer, the founding teacher and author of "Dharma Contemplation: Meditating Together with Wisdom Texts", has agreed to facilitate a session of our Tilorien iSangha Dhamma Contemplation group on Monday 14th September from 19.30-21.00 CEST. The Dhamma Contemplation group is based on the methods as described in Gregory's book.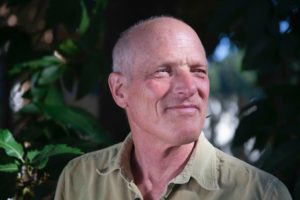 Gregory Kramer teaches, writes, and is the founding teacher of the Insight Dialogue Community. His primary focuses are sharing a relational understanding of the Dhamma and teaching Insight Dialogue, an interpersonal form of Buddhist insight meditation. He also developed Dharma Contemplation, a text-based contemplation practice. He has been teaching worldwide since 1980. For more, visit gregorykramer.org
If you would like to take part in the Dhamma Contemplation group, please register on our iSangha page: http://tilorien.org/en/isangha/
After the Dhamma Contemplation session, Gregory has kindly offered to stay on until 21.30 CEST to answer questions with regards to Dharma Contemplation and Insight Dialogue.
There is also the intention to start an Insight Dialogue group starting in the second half of September. More information will be announced on our website and Facebook page closer to the time. If you are interested, you can sign up via the iSangha contact form stating 'Insight Dialogue Peer Group' to be informed once the date is confirmed.