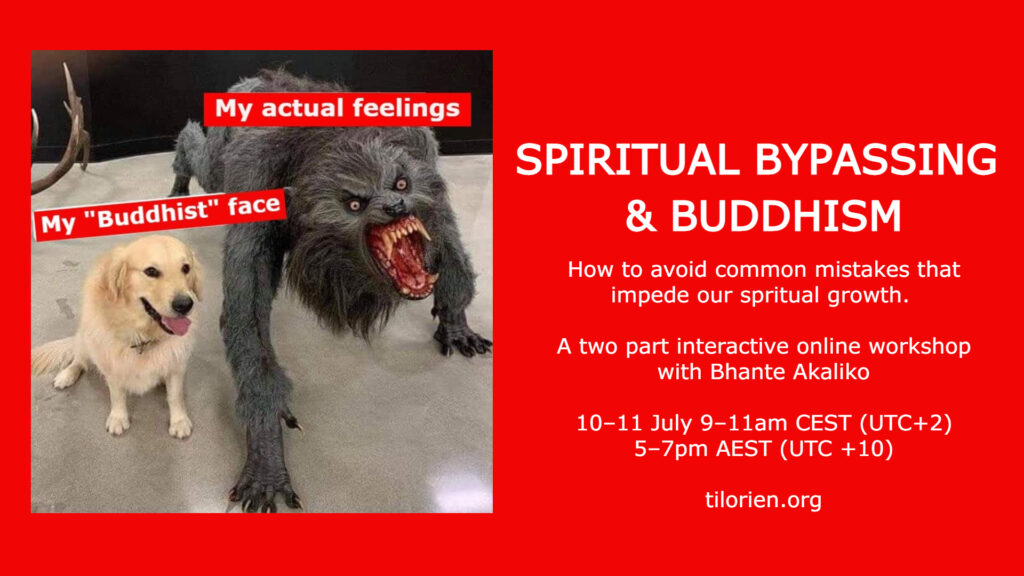 Time 09:00-11:00 CEST (click here to find the time in your timezone)
Join Bhante Akāliko for this two-part interactive online workshop exploring common pitfalls and mistakes on the spiritual path and learn how we can avoid them. The term Spiritual Bypassing was coined by Buddhist psychologist John Welwood in the 1980's and further developed by Rob Masters. It describes what happens when we misunderstand spiritual teachings in a way that becomes harmful and prevents real spiritual growth.
These two sessions explore a variety of Spiritual Bypassing tendencies, including: anger-phobia; hyper-positivity; emotional suppression; exaggerated detachment; idealising the transcendent; false self-view; and deluded spiritual attainments.
We request participants to come for both sessions.
To register, please complete the form below.
About the Speaker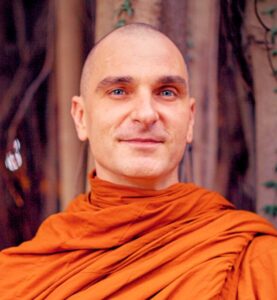 Akāliko Bhikkhu is an Australian monk in the Theravada forest tradition. Bhante Akāliko first encountered Buddhism as a teenager and spent over twenty years practising in different traditions before taking full ordination with Ajahn Brahm as his preceptor at Bodhinyana monastery in 2016. He currently resides with his long-term teacher, Bhante Sujato, at Lokanta Vihara (the Monastery at the End of the World) in Sydney, Australia.
Bhante Akāliko is the founder of Rainbodhi LGBTQIA+Buddhist Community and a Buddhist chaplain at Western Sydney University. He is also on the board of directors of the Buddhist Council of NSW.