Meditation retreat with Ajahn Brahmali and Ven. Vimala
Dependent Origination / Dependent Liberation
9th – 19th June 2022 in Recogne, 6600 Bastogne, Belgium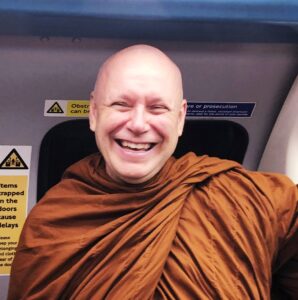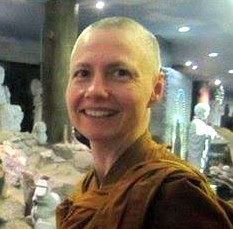 This meditation and sutta-retreat is dedicated to the development of meditation and the study of aspects of the practice.  Ajahn Brahmali and Ven. Vimala will focus on the teachings of Dependent Origination (paṭicca-samuppāda) and Dependent Liberation.
The Buddha's teaching called paṭicca-samuppāda, usually translated as Dependent Origination, is fundamental to the Dhamma (Truth) awakened to by the Buddha on the night of his enlightenment. The Buddha is recorded to have said:
"One who sees dependent origination, sees the Dhamma. One who sees the Dhamma, sees dependent origination."
In this retreat, Ajahn Brahmali and Ven. Vimala will explain the meaning of the twelve factors of Dependent Origination, as defined by the Buddha with reference to various suttas. They will also discuss how liberation happens when this process unravels.
Here are the suttas that will be discussed during the retreat: DO and DL, Belgium retreat 20222
You can also download Ajahn Brahmali's book on this topic by clicking on the covers below. Participants will receive a copy of the booklet during the retreat. We also have copies in German.
Some suggested readings for participants:
Nidāna Samyutta
Mahānidāna Sutta (DN 15)
Cetanākaraṇīyasutta (AN 10.2)
Ānāpānasati Sutta (MN 118)
Kāyasutta (SN 46.2) as well as on the subject of the bojjhaṅgas (awaking factors) in the Bojjhaṅgasaṁyutta.
In meditation retreats, you let go of the complex world outside in order to reach a powerful peace within. Meditation is the path to a pure and empowered mind, the experience of which, released from the world, can be incredibly blissful and spiritually rewarding. Depending on your level of practice, as well as your life conditions, there may be some hard work, especially in the beginning. You'll learn that effort alone is not sufficient. Effort needs to be skillful. In particular, patience and kindness towards oneself is required, and this can only be achieved through regular practice over time.
This retreat is designed to develop additional practical techniques and uncover deeper insights, building on your existing practice. Experience is not necessary but prior practice is still highly recommended. You can expect a strong focus on sitting and walking meditation for many hours a day, over the entire retreat, only interrupted by 3-4 hours of daily teaching. The bulk of your retreat time will be spent in solitude and silence, focussing on your inner states.
The retreat will be primarily held in English.
Eight Precepts
This is an eight-precept retreat. All who attend are asked to undertake the following precepts for the duration of the retreat: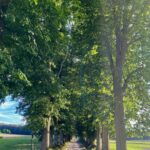 1. To abstain from killing living beings
2. To abstain from taking what is not given
3. To abstain from all sexual activity
4. To abstain from dishonest speech
5. To abstain from intoxicants
6. To abstain from taking food after mid-day
7. To abstain from singing, dancing, listening to music and from bodily adornments
8. To abstain from sleeping on luxurious beds
Noble Silence
This is a "Noble Silence" retreat. This means that all participants are kindly asked to observe Noble Silence from the beginning of the retreat until the morning of the last full day. This applies as well for the public areas as for the rooms.
Noble Silence means no talking or non-verbal communication of any kind, except of course in emergencies, interviews or discussion times with the Teacher. Noble Silence applies not only to speech but also to any signals and written notes etc. as well as to external contact by telephone or internet.
The purpose of Noble Silence is to allow the mind to let go of outer distractions and to focus as much as possible on the inner world. In this regard it is also useful to minimize eye contact with other retreatants. Practicing restraint of the senses in this way provides an essential foundation for the powerful inner work which a meditation retreat facilitates.
This Noble Silence will give the participants the maximum benefit from the meditation they learn and minimizes the disturbance to others. Therefore, please do not play musical instruments, radios, mp3 players, etc.
Program
(All sessions are optional.)
Thursday 9th June 2022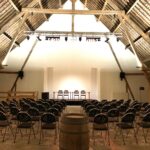 17:00 – Arrival and registration
18:00 – Evening meal
20:00 – Welcome, organization, introduction into the retreat, meditation
21:30 – Meditation (optional)
Friday 10th–Saturday 18th June 2022
6:00 – Chanting in the meditation hall
6:10 – Sitting / walking meditation
7:00 – Breakfast and work-period
9:00 – Dhamma Talk
10:00 – Sitting / walking meditation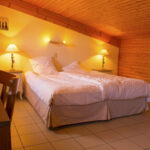 11:00 – Lunch
13.00 – Sitting / walking meditation
14.00 – Guided meditation
15.00 – Sitting / walking meditation
15:00 – 16.00 Interviews with Ajahn Brahmali
17:00 – Afternoon tea and "allowables"
18:00 – Dhamma talk & Q&A
20:00 – Sitting meditation (optional)
Sunday 19th June 2022
6:00 – Chanting in the meditation hall
6:10 – Sitting / walking meditation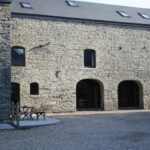 7:00 – Breakfast and work-period
(Noble silence ends after breakfast)
9:00 – Meditation teachings and Q&A
10:00 – Sitting / walking meditation
11:00 – Lunch
12:00 – Finish and cleanup
Participants are welcome to stay until Monday morning if it is easier with public transport.
Covid-19 Pandemic
At the moment there are no Covid regulations within Belgium. If you feel more comfortable to do so, you are welcome to wear a facemask in the retreat center and during meditation sessions. We will take care that there is plenty of space in the meditation hall and that it is aired regularly.
Costs
This retreat, including accommodation, food, and contribution for the Teachers, is organized on the basis of donation. All expenses for your accommodation, meals, etc. are paid for you with the kind donations of previous participants and other donors, who wish to give others the opportunity to experience the Dhamma. All work is done on a voluntary basis only; nobody receives any remuneration.
Donations in access to costs will go to Tilorien Monastery to support the Sangha.
The costs for this retreat for the basic accommodation, meals, and expenses is 350 Euro per person based on a shared room (700 euro for a single room), and this does not include donations for the teachings. These costs also cover afternoon snacks and drinks, rental of the hall and kitchen facilities, travel expenses and accommodation for Ajahn Brahmali, etc. Every participant may contribute at their discretion and according to their means, so you can also contribute to spreading the Dhamma further.
We ask a 50 € non-refundable registration fee when booking. If you have difficulties paying 50 € registration fee, please contact us for our support fund. If the retreat has to be cancelled from our side e.g. due to Covid-19 restrictions the registration fee will of course be refunded.
In order for Samita to organize retreats on donation basis, we need to have a reasonable cash flow so that we can pay for venues up front. If you consider making a small donation before the retreat to help us meet our obligations, this would be much appreciated. You can do so via our bank account, and please mention your name and "DL/DO retreat" as a reference. You can also use the PayPal "donate" button.
Support fund
If you wish to support other participants who have difficulties to afford the registration fee you can make a donation mentioning "support fund DO/DL retreat" in the reference line.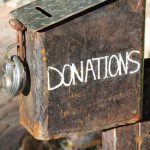 Account: Samita ASBL
Engreux 49G, 6663 Mabompré (Houffalize), Belgium
BIC: TRIOBEBB
IBAN: BE24 5230 8072 9438
Every donation helps us spread the Dhamma!
Registration
A 10-day silent retreat can be very challenging. During this retreat Noble Silence has to be respected but you can participate at your own pace. If you feel you would like to talk to us about your personal concerns or physical or mental issues you might have before registering please contact us.
We still need some people to help out in the kitchen during the retreat. This is not a full-time job and you will have a lot of space for meditation and to participate in the sessions. It is a wonderful opportunity to serve the Dhamma. If you are interested, please write this on your registration form.
Click here to go to the registration
Venue
The retreat takes place in "Domaine de la Ferme des Bisons", Recogne, 6600 Bastogne.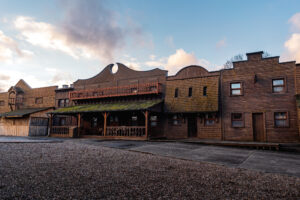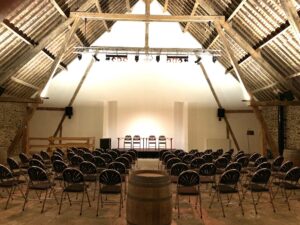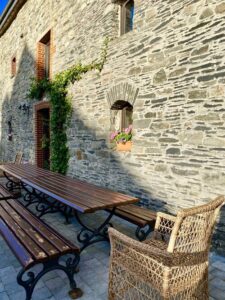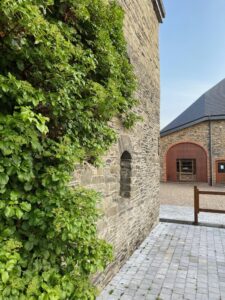 Please bring:
Bed-linen or sleeping bag incl. fitted sheet and pillowcase (can also be rented from the house for 11 €) and towels. A duvet and blankets are provided.
Towels.
A meditation cushion for your own use (a yoga mat or chair is provided).
Only biodegradable toiletries.
Flashlight and umbrella.
It would also help us greatly if you can bring a toiletrol.
Route
"Domaine de la Ferme des Bisons", Recogne, 6600 Bastogne.
If you come by public transport, there is a regular fast bus (line E69) from Liege Guillimins main station to Noville Eglise. We will arrange regular pick-ups from there.
Please contact us for any questions you might have.