Dear friends,
a wise man lives fully in the present—but since most of us are not SO wise we all look back into the past or look ahead into the future. And that is often a good thing to do in the world we live in.
Tilorien is about to start, and we have no idea about how much influence and attraction it will have in the future.
Maybe there are some people who want to come and live close-bye in the village? Right now we know already there is this kind of interest, but for all kind of reasons this is  not possible right now.
Already for a few months there is a big property/land for sale, two minutes away from the Tilorien land in the same village of Engreux. It is more than 9000 m2 and has the advantage that it can be divided into three plots. So three people could join forces and have their own land to build on.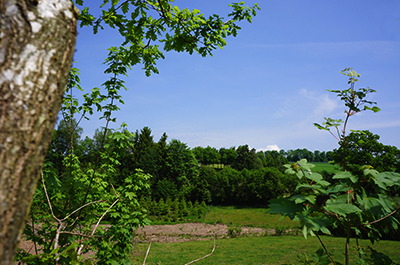 More information can be found here: in Dutch or French.
If you are interested, send us a message.