Dear friends,
Unfortunately this event has to be cancelled for now due to the Covid-19 crisis. Wishing you all the best and stay safe!
With much metta,
Ven. Vimala
9th May 2020, Tilorien Monastery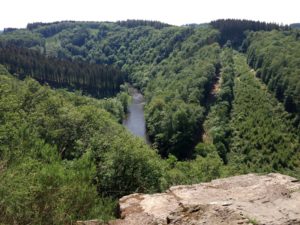 A day of mindful walking, Dhamma sharing and meditation in nature. We will leave the monastery at 10am and have a picknick so please bring some dishes to share.
If it rains we will stay indoors for a day of mindful exploration and meditation.
Ayya Anopama was born in Germany and has been practicing meditation since 2002. In 2010 she left her professional career as a cultural policy advisor and yoga therapist in the UK to serve as a long term volunteer at the retreat center Dhamma Dipa in England. She then went on to India to study Pali and into extended solitary retreat in Myanmar where she ordained with the Venerable Pa Auk Sayadaw.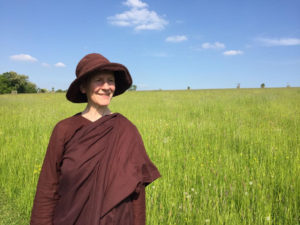 After her training at Pa Auk Tawya monastery and intensive meditation in Myanmar with various teachers, including Pa Auk Sayadaw, Ashin Tejania and Sayalay Di Pankara, her journey led her to serve and practice in various monastic communities and retreat centers in Australia, Europe, India and the US where she also had the opportunity to study with Bhikkhu Analayo and Ajahn Brahm as well as with Jetsunma Tenzin Palmo and Mingyur Rinpoche amongst others. Over the course of her journey she has spent over 5 years in retreat, mostly in silence. Her teachings are based in Early Buddhism and also include interpersonal practices.
Please let us know if you want to take part.