Explaining awesome websites to help study the Dhamma
Studying the Suttas is rewarding and nourishing. It inspires love, faith, patience, forgiveness and devotion and helps with meditation practice as well as navigating everyday life.
There are some amazing online resources available for studying the Suttas but sometimes it can be daunting to find your way through the maze of the internet and many awesome websites have useful functions that help with studying.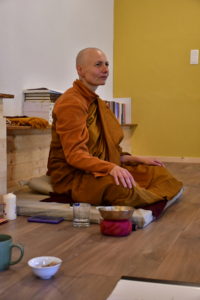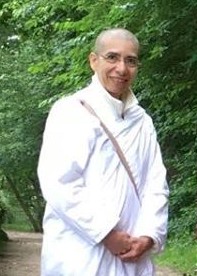 Ven. Vimala and Anagarika Sabbamitta have put together a course to help you navigate some of the most awesome Sutta Study websites available and make optimal use of the various possibilities each has to offer. All presentations will be recorded so you can view them again later. In this course we want to focus on giving a detailed explanation of a number of websites and will show how these can be used for Sutta Study by both beginners and advanced practitioners alike. Part of the presentations will be in German only and have a specific emphasis on finding and studying German translations by those who find it difficult to read English.
Preliminary Program*:
July 18th 10.00-11.00 CEST – The Open Buddhist University (English)
August 13th 19.00-20.00 CEST – Dhammaregen Q&A (German)
September 10th 19.00-20.00 CEST – SuttaCentral & Voice (English) or BuddhaNexus (English)
October 8th 19.00-20.00 CEST-  BuddhaNexus (English)
December 17th 19.00-20.00 CET – SuttaCentral & SuttaCentral Voice (German)
More dates will be added if there is an interest or presentations need more time.
* Note that the program is subject to change and different websites may be discussed than mentioned. If any changes to the above program occur you we will make it known via the Samita Newsletter, Discuss & Discover forum, Facebook and the Samita website.
If you already have the iSangha Zoom link, there is no need for you to register. If you don't please use the form below and you will get an automated email with the Zoom link.
Websites that will be presented include:
The Open Buddhist University

The Open Buddhist University is an electronic library of free, online courses and content for students and teachers of Buddhism. Primarily focused on "early Buddhism," the library organizes resources from around the world into a progressive curriculum designed to be useful for self-learning and the classroom. The syllabuses and bibliographies are a curated starting point for your Buddhist education.
This presentation will be given by the founder of the Open Buddhist University: Khemarato Bhikkhu, who is a former software engineer from Silicon Valley. He now lives in Thailand, where he ordained in 2019.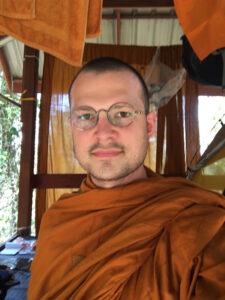 Dhammaregen (German)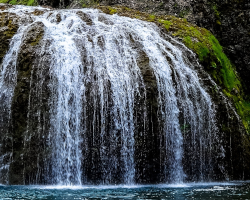 Designed for studying the suttas, the website indexes the canon using key terms that represent important doctrinal themes and other notable features of the texts. This type of approach helps train the memory and make it easier to remember key passages. Dhammaregen allows you to jump back and forth very quickly between texts you want to compare, without losing focus of the original text. It also has an audio feature for listening to the Suttas.
Anagarika Sabbamitta gave an excellent presentation of Dhammaregen on 11th June 2021 and if you have missed it, please see our YouTube channel:
https://youtu.be/PB5_pNGTM4w
Many people expressed an interest to have a Q&A session for Dhammaregen after the first presentation so we will revisit the site.
SuttaCentral (German and English)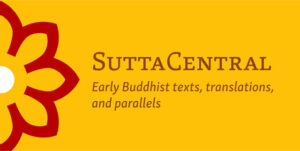 SuttaCentral contains the largest collection of early Buddhist texts and their translations in over 30 languages. It is the most comprehensive website and offers many ways to find and study suttas. Finding the suttas available in a particular language is made easy.
The presentation will be given by Ven. Vimala (English) and Anagarika Sabbamitta (German).
An introduction to SuttaCentral:
https://youtu.be/6BGHdNjdCv8
Voice (German and English)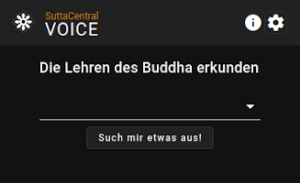 Voice makes the texts and translations of SuttaCentral accessible to visually impaired and blind people, but can also be used by anyone who enjoys listening to suttas as an alternative to reading. The suttas began as an oral tradition, and here they are delivered orally again.
BuddhaNexus (English)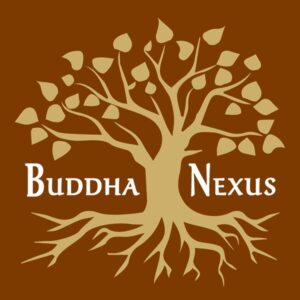 Cutting-edge application of neural nets to explore hidden relations between Buddhist texts. Taking the idea of parallels a step further, this technology opens up possibilities of deeper insights into the evolution of texts of all traditions and periods. At the time of the presentation, the site will also feature a beta-trial of an Artificial Intelligence translation of the Pali texts, next to translations by Bhante Sujato and Ajahn Brahmali from SuttaCentral.
The presentation will be given by Ven. Vimala, who is one of the main programmers of the site.
An older explanation video of the site can be found here:
https://youtu.be/6qwgmMcjrb0?list=PLTcGMzIEhlsZ9hUGDJc9-koSbIkh8si6N
For an automated email to receive the Zoom link, please complete the form below::
 frameborder="0″ marginheight="0″ marginwidth="0″>Loading…</iframe>