"The Buddha taught us that everything is impermanent, changing, unreliable."
This is the text that has been on our Tilorien iSangha page since the first lockdown in April 2020. The iSangha was set up to meet the shifting and uncertain circumstances the Covid-19 pandemic brought us and to provide a place online to meet and practice the Dhamma together. When we started I thought it would be for just a few months. Then, or so I reasoned, people would go to work again and the busyness of life would once again take over. More than two years on we are still going strong! Some people dropped out, … and others joined. Two peer-led groups also sprouted up from the fertile ground the iSangha provided. And I also thank Ayya Anopama from the bottom of my heart for running the iSangha for those first two months with weekly Dhamma talks and online Insight Dialogue and Dhamma Contemplation sessions while I was on a blissful retreat.
And now, two and a half years later, we finally met together in person for the first time! There were people from as far as India and Portugal, England, Germany and of course from Belgium!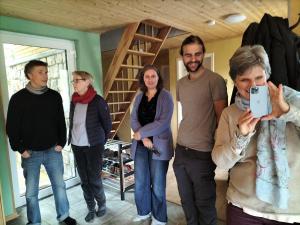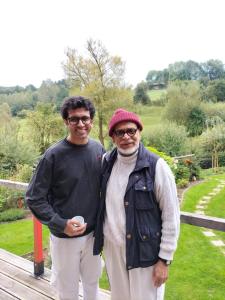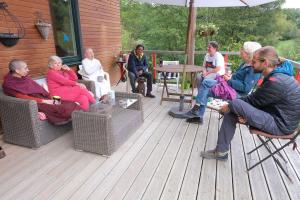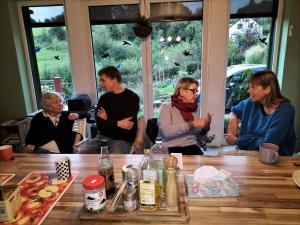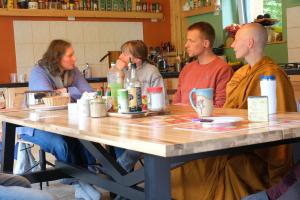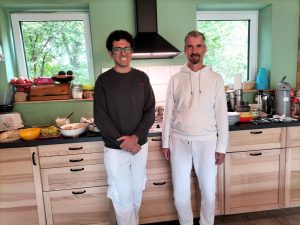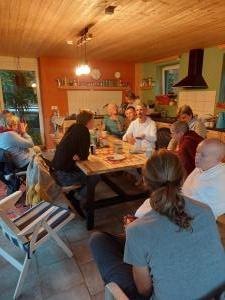 Two monastics also joined, Sayalay Sabbamitta and Mae Chee Shirley-Anne.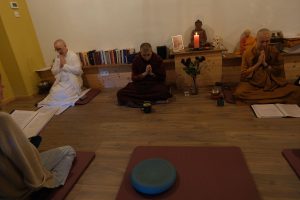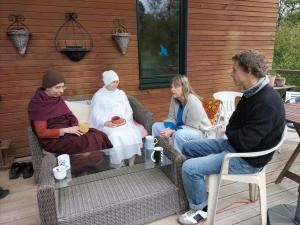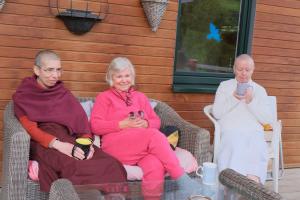 It was such a beautiful joyous occasion. It was almost surreal to see people in real life and at times I felt like cutting out squares in a sheet of cardboard to make it look more the way I was used to! Everybody had brought some food to share so we had way too much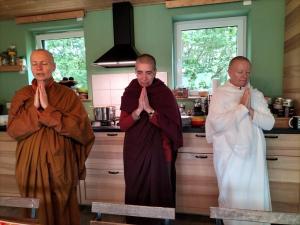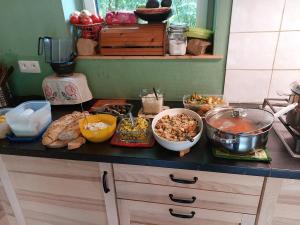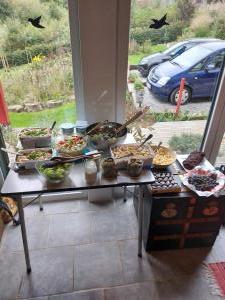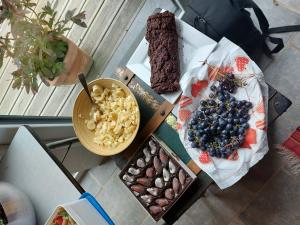 and our wonderful cook and kitchen manager Navodi did not need to cook at all!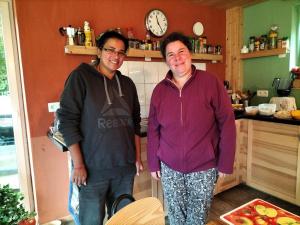 I particularly remember our mindfulness walk.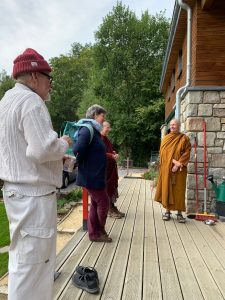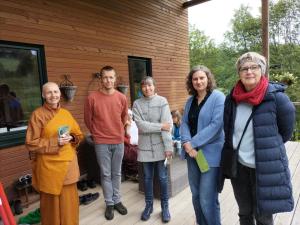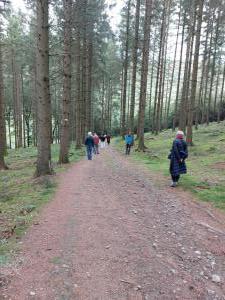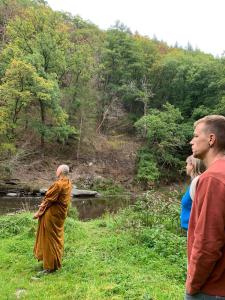 Such a large group all walking in silence and mindful through the forest; the singing of the birds and the rushing of the water so profound and calming. Luckly the weather-devas had provided us with a dry day with a bit of sunshine. I felt incredibly grateful for so many things; for having been given this opportunity to live at this time and having encountered the Dhamma, for having been able to ordain as a monastic, for living in such a beautiful calm and quiet place that is so condusive for practice … but most of all at that moment for all the iSangha friends who had come here today and for those who had wanted to but couldn't.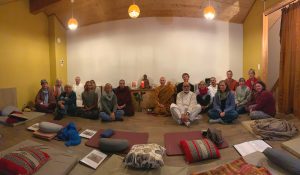 What would the iSangha have been without all of you! To practice as Kalyāṇamittas you need each other. It brought it home to me that although practice in solitude is important, being able to connect with spiritual friends is maybe even more so and gives so much inspiration on the path. I can only quote our teacher, the Buddha here:
"Good friends, companions, and associates are the whole of the spiritual life."
(SN 3.18, translation by Bhante Sujato)
With much gratitude to you all,
Ven. Vimala