Dhamma Contemplation Group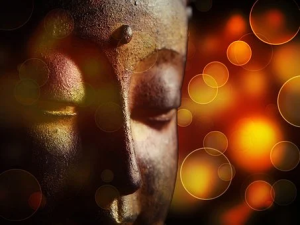 The Dhamma Contemplation Group Practice on Mondays provides an accessible doorway into the rich vein of Buddha´s wisdom. Just as we can experience the intimate and insightful dialogue with a good friend or teacher, we can do so with the Buddha via his legacy in a remarkably direct way: human to human, in direct contact with the wisdom texts.
Every week we explore a new Dhamma Text and one of us is the Facilitator of the session. From time to time, a trained Insight Dialogue Facilitator visits and guides us on a DC Session. The weekly Facilitator selects the Text which is a wonderful opportunity to search for a special Sutta, a Sutta that the Facilitator wishes to share with the DC Group.
Each DC Session lasts 90 minutes: we start and finish in silence. Then, we follow 5 Stages of Practice which support the text exploration and allow us to go deeper into the many layers of each Dhamma Text. The DC Sessions help us to develop meditative qualities like intuitive awareness, deep listening, wholesome speech, inner confidence, trust in the teachings as well as gratitude, loving kindness, empathy, joy, patience and stillness. In a nutshell, we truly become Kalyanamittas, Spiritual Friends. Please, know more about the DC Practice Phases here: https://insightdialogue.org/relational-practices/dharma-contemplation/practice-phases/
Like any other skill or practice, it is necessary to attend regularly the DC Sessions in order to appreciate and deeply value its beneficial effects and positive results in our lives. For example, it is an excellent way to learn and study the Suttas in shared contemplation. We learn so much from each other´s perspectives and life experiences. Then, the Sutta stays in our hearts at least for a week, perhaps longer or for our entire lives!
You are most welcome to join us, we are a small and very international DC Group and the DC Sessions are in English. If you wish to participate, please fill in this short contact form.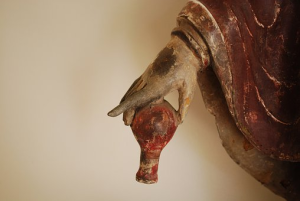 Aularis
What is it?
Aularis is a Buddhist spiritual friendship community, founded in January 2021 by a group of friends who met through the Tilorien iSangha. Our aim is to inspire, encourage and support each other on the path.
When?
We meet on Zoom on the 2nd Sunday and 4th Tuesday of every month (6:15pm – 7:45pm BST / 7:15pm – 8:45pm CEST). The meetings are peer-led and offer an opportunity to discuss aspects of our practice in a friendly and informal environment. It is a space for relaxed sharing.
What to expect?
On Sundays we listen to a Dhamma talk together, and on Tuesdays we focus on a particular Dhamma topic (currently discussing the five lower fetters one by one). Discussions are guided by suttas and quotes by contemporary teachers (such as Ajahn Brahm, Ayya Khema or Thich Nhat Hanh).
It is important to us to create a space where everyone feels welcome, safe and supported. It is always possible for anyone to join a meeting in silence, without having to speak at all.
How to join?
Please email [email protected]. Just let us know you're interested, and we'll add you to our mailing list to receive future meeting invitations. We look forward to hearing from you!