By submitting this form, I declare that I undertake full responsibility and liability for my own health and safety, including any accident, risk, or "Acts of Nature" during the retreat. I also declare that I have read and understood the rules with regards to "noble silence" and the "eight precepts" and that I will abide by them during the retreat.
---
We ask a 50 € registration fee when booking, 50 € of which are non-refundable in case of cancellation. You can pay by PayPal or by bank transfer. Please mention "DO/DL retreat" and the name of the participant in the subject line.
Currently there are only shared rooms still available. If you require a single room you will be placed on the waiting list. If you are placed on the waiting list and do not get a place, you will receive your registration fee refunded
If you have difficulties paying 50 € registration fee, please contact us for our support fund.
Account: Samita ASBL
Engreux 49G, 6663 Mabompré (Houffalize), Belgium
BIC: TRIOBEBB
IBAN: BE24 5230 8072 9438
After you have submitted the registration form and we have received your registration fee, you will receive a confirmation email. If you do not receive an email from us within 7 days, please contact us.
Part-time participation: If you cannot come for the entire retreat, we encourage you to apply anyway, but you will be placed on a waiting list until 2 weeks before the retreat.
Cancellation: Please make cancellations as soon as possible so that somebody else can take your place and we won't have unnecessary costs.
Kitchen Helper: We still need some people to help out in the kitchen during the retreat. This is not a full-time job and you will have a lot of space for meditation and to participate in the sessions. It is a wonderful opportunity to serve the Dhamma. If you are interested, please write this on your registration form.
Single Room: Please note that the number of single rooms is limited and we already have quite a lot of bookings as of today (30 March 2022). We will try to make it possible but cannot guarantee now that a single occupancy of a double room is possible
Costs
This retreat, including accommodation, food, and contribution for the Teachers, is organized on the basis of donation. All expenses for your accommodation, meals, etc. are paid for you with the kind donations of previous participants and other donors, who wish to give others the opportunity to experience the Dhamma. All work is done on a voluntary basis only; nobody receives any remuneration.
Donations in access to costs will go to Tilorien Monastery to support the Sangha.
The costs for this retreat for the basic accommodation, meals, and expenses is 350 Euro per person based on a shared room (700 euro for a single room), and this does not include donations for the teachings. These costs also cover afternoon snacks and drinks, rental of the hall and kitchen facilities, travel expenses and accommodation for Ajahn Brahmali, etc. Every participant may contribute at their discretion and according to their means, so you can also contribute to spreading the Dhamma further.
In order for Samita to organize retreats on donation basis, we need to have a reasonable cash flow so that we can pay for venues up front. If you consider making a small donation before the retreat to help us meet our obligations, this would be much appreciated.
Support fund
If you wish to support other participants who have difficulties to afford the registration fee you can make a donation mentioning "support fund DO/DL retreat" in the reference line.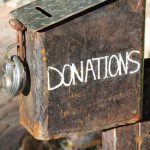 Account: Samita ASBL
Engreux 49G, 6663 Mabompré (Houffalize), Belgium
BIC: TRIOBEBB
IBAN: BE24 5230 8072 9438
Every donation helps us spread the Dhamma!